How To Recover Deleted Photos From Card?

"I had a rough patch with my girlfriend and I deleted all of my pictures in a fit of rage. Is there a way I can recover these prized photos that weren't on my SD? Could i restore to an earlier date. If so, how could I?" – by ThorntonDonald on TechRepublic Forum
Are you familiar with this case? We know you may be stuck in a different situation, but you may face the same problem – how to recover deleted photos from SD card. You may ask the following questions
Can I recover photos from SD card after accidental deletion?
Can I recover photos after formatting SD card by mistake?
Can I finish SD card data recovery when I haven't had any experience?
Well, congratulations! You've come to the right place. We'll now tell you the exact solutions you need. 
Most digital cameras and mobile phones are inserted with a SD (Secure Digital) card to save photos and other data like videos. Yet, the capacity of SD cards is so limited that it gets full easily. 
In this case, users have to transfer data to another place (like computer hard drive or a USB flash drive, which is used to save photos only) or delete unnecessary data in SD in order to make room for new data. Thus, mistaken deletion becomes a frequently happened issue and users generate the needs to recover deleted photos from SD card.
If you know nothing about SD card data recovery, don't be worried too much. We've already taken that point into consideration.
Step 1
Download iFinD Data Recovery.
Free download iFinD Data Recovery immediately and then install it to your local drive or external disk that doesn't include any files waiting to be recovered. After that, you can launch the software to start recovery.
Download
Outstanding features of iFinD Data Recovery
It is very easy to use, so even green hands are able to complete picture recovery by looking at the operation tips.
Its scanning speed is very fast and recovery success rate is pretty high.
It is absolutely pure with no plug-in or spyware bundled.
It has excellent compatibility.:
Step 2:
Choose a Suitable Functional Module.
After downloading and installing iFinD Data Recovery on computer, you're expected to open it at once to see the three functional modules in main interface. Now, we'll list the specific usage of modules you'll probably use to help you choose the best one.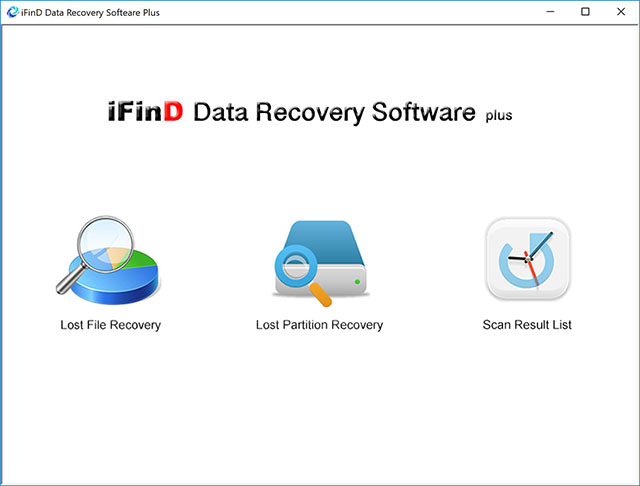 "Lost File Recovery" is the proper one you should choose when you have accidentally formatted a SD card that stores important photos or when the SD card becomes inaccessible somehow. 
"Lost Partition Recovery" is designed to recover files from a partition that has been lost/deleted now. SD card only has 1 partition in most of the cases, so this function is seldom used in SD card data recovery. 
Step 3:
Select the partition that represents your SD card in the following interface.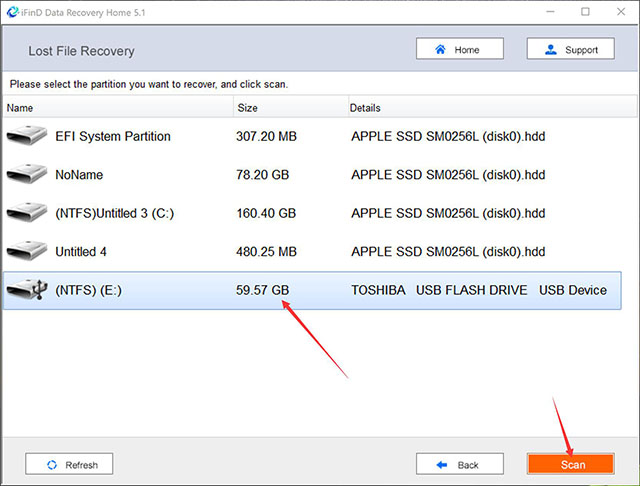 Step 6:
This place will show the found file.
1: If you do not find the file you need, click "Resume" button to continue scanning until you find the file you need.
2: If you find a file that you need to restore, click the "Recover" button, then select a local disk location, save the file you found to the local. Be careful not to save to the partition to be restored.