Lost Partition Recovery
Well, congratulations! You've come to the right place. We'll now tell you the exact solutions you need. 
Once you enter iFinD Data Recovery, you could see "Lost Partition Recovery" module in the main (first) interface. it is mainly designed to recover data from lost/deleted partition. What's better, both local hard drives and removable devices are fully supported.
there're 4 kinds of partition loss situations which will lead to different phenomena.
1: Only the boot partition is lost.
2: All partitions in the hard drive are missing.
3: Only the boot partition is left; other partitions are gone.
4: One or more partitions (except the boot partition) are lost from hard drive.
Step 1
Free download iFinD Data Recovery and then install it to your local drive or external disk that doesn't include the partition which any files waiting to be recovered. After that, you can launch the software to start recovery.
Download
Outstanding Features:
It is very easy to use, so even beginner are able to complete the files recovery in damaged partition.
The damaged partition recovery moudle scanning is very fast and files recovery success rate is very high.
Step 2
After downloading and installing iFinD Data Recovery on computer, you're expected to open it at once to see the three functional modules in main interface. Now, we'll select the lost partition recovery module.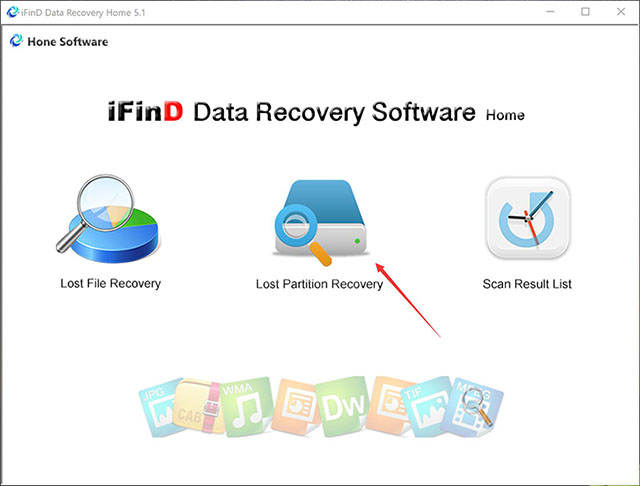 Step 3
When users select this recovery module, they will see a list of physical devices that are connected to host computer.  If the device is not found on the list, please click "Refresh" button to make the device seen in the list or verify whether the device is properly connected or whether there are any hardware problems with the device.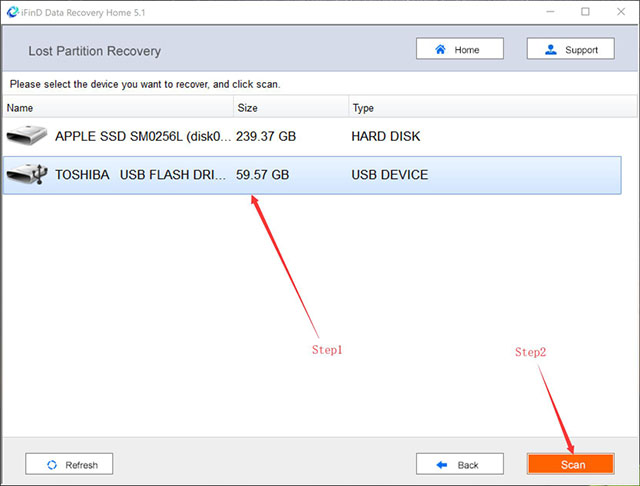 Step 4
1: Cancel: If you select the "Cancel", You will end the current scan process and go to the device list page.
2: Pause: If you select the "Pause". you will pause the current scan process and go to the last page.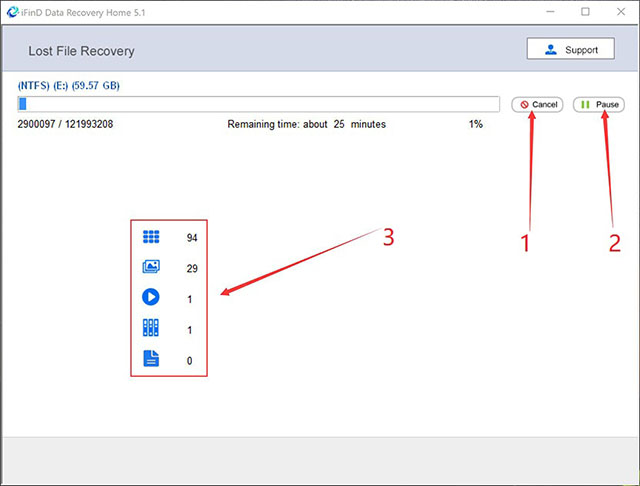 Step 5
After the scanning process is completed, a partition list page will be displayed. In fact, in the partition list page, all the partitions listed there are in an abnormal state and usually users cannot see them in the Windows Explorer as well as Disk Management Console. That's why this recovery module is named "Lost Partition Recovery".
If you want to continue looking for the files, click the "Restore" button.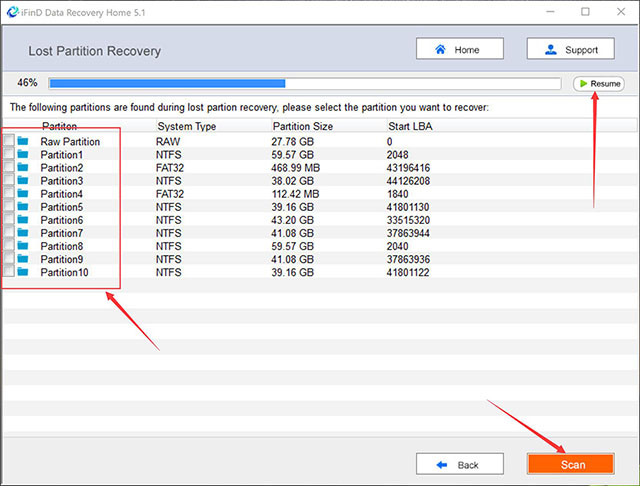 Step 6
Please select the data you need to recover and press "Recover" button to choose storage path (usually it is another hard drive).
If you want to continue looking for the files, click the "Restore" button.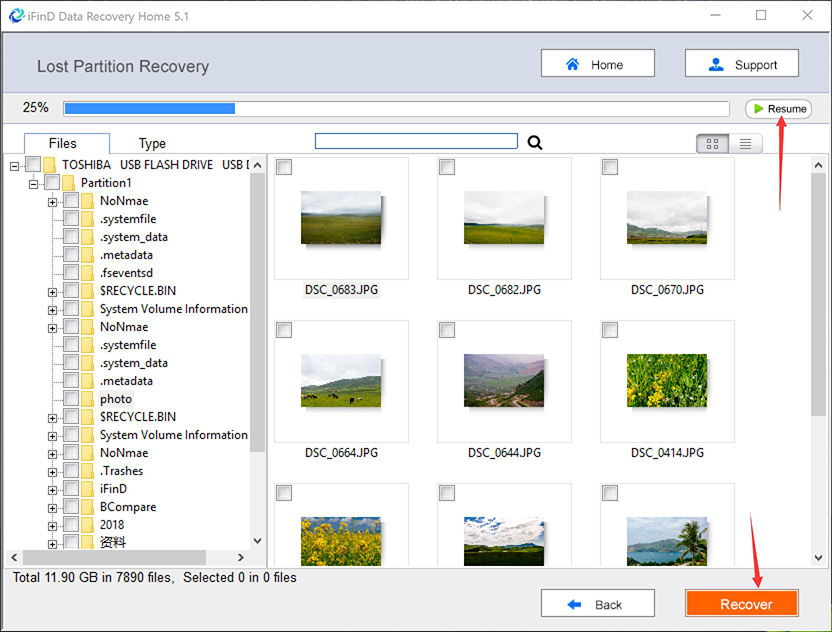 After all files were saved completely to the appointed place, you can format the disk, rebuild MBR, or do whatever you want to do.